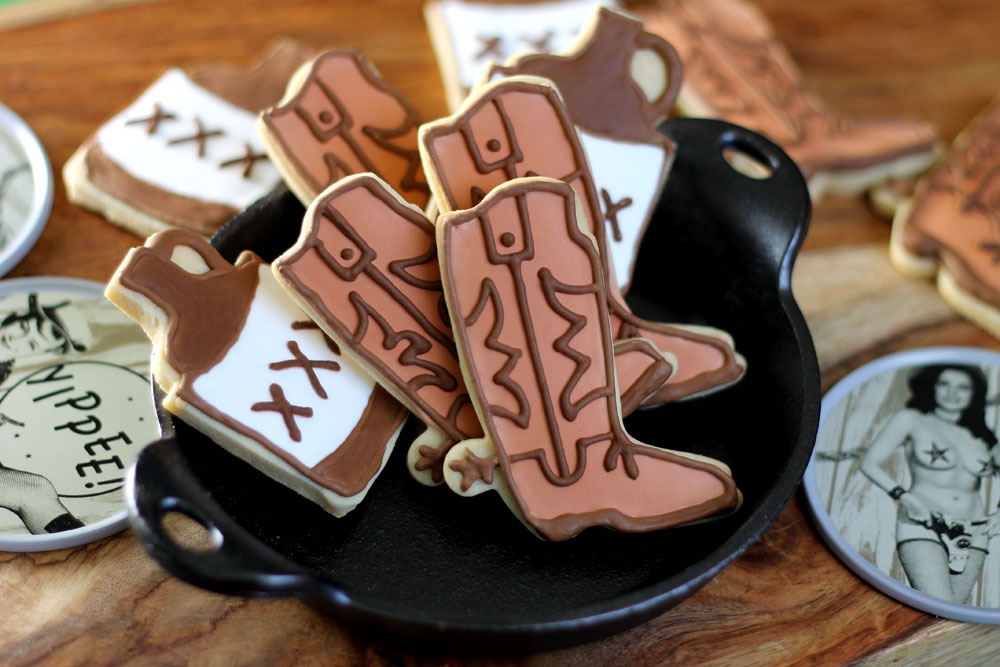 She's many things, including a country-lovin' gal. She is my niece Gloria and we're getting together today to celebrate her birthday. I can't seem to get away from themed gifts, so to go along with some pinup cowgirl coasters, I made some cowboy boot and moonshine jug sugar cookies.
I bought this cowboy boot cookie cutter ages ago and have been dying for an excuse to use it. I FINALLY got one!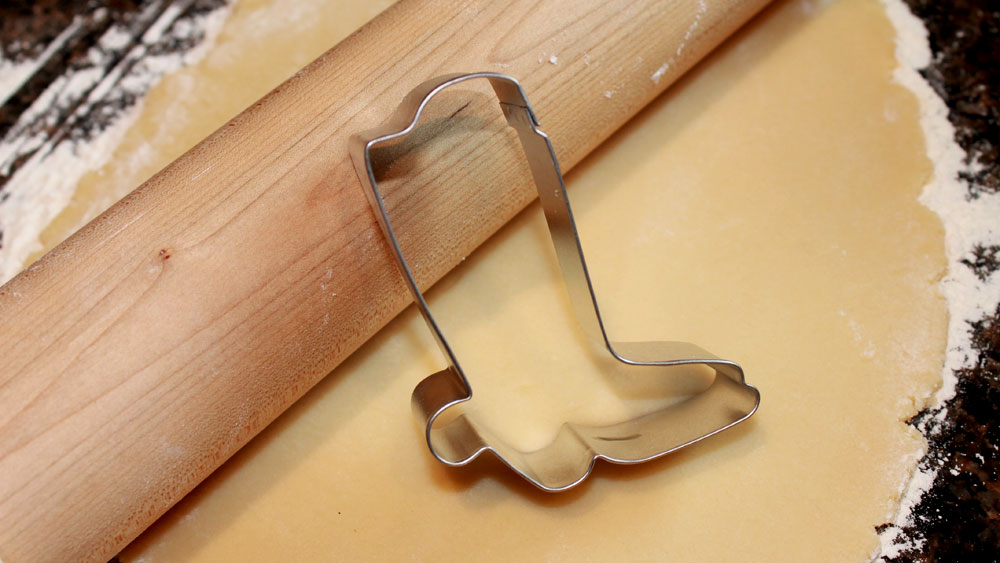 Someone tell me, did I just make up a new line dance?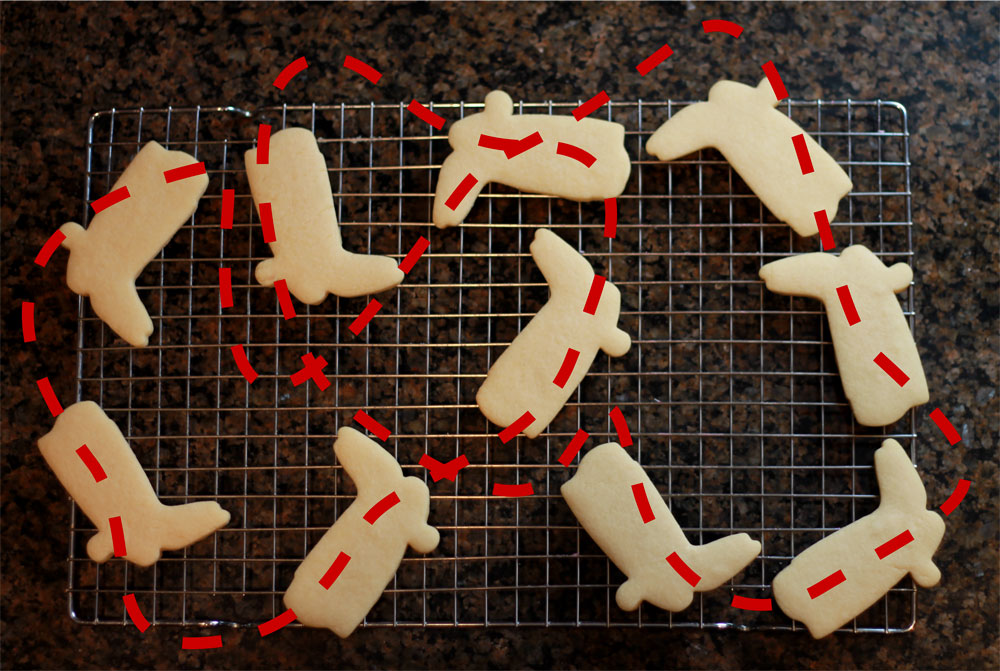 It seems to be that moonshine jug cookie cutters don't exist. In super easy DIY fashion, I cut an index card stencil and started slicing away. I was only making four of these jugs, so cutting them out with a sharp knife and stencil was my best option. This would be far too time consuming for lots of cookies, but was perfect for today.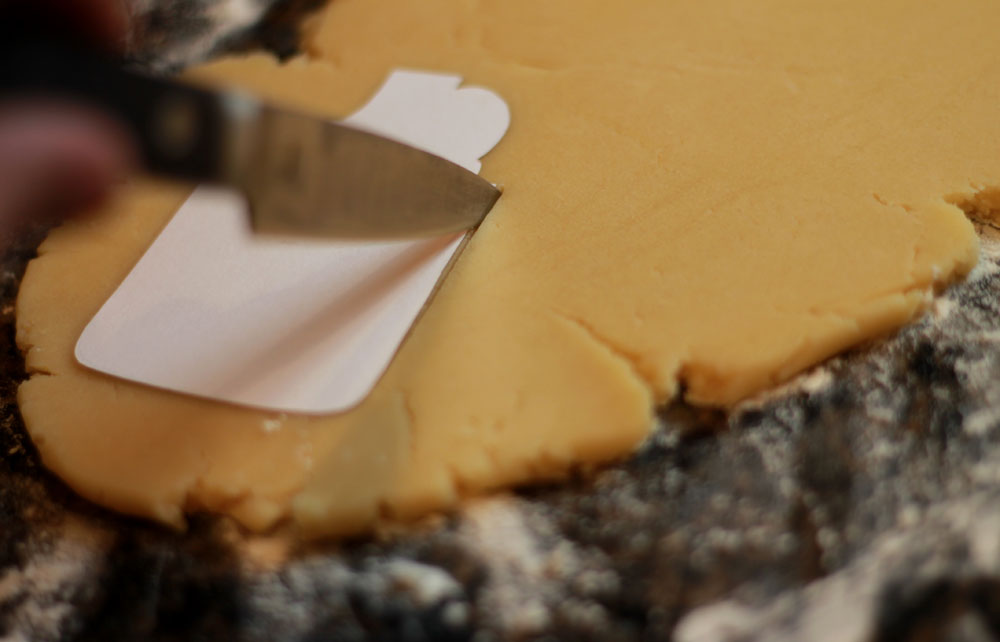 For royal icing, I usually just start with simple ratio of 1 cup powdered sugar : 1 tablespoon meringue powder : 1 tablespoon of water. I then more or less water or sugar as needed. I tried a different recipe today and am not a fan, especially when it came to piping the outlines, so I'll probably go back to my old way next time.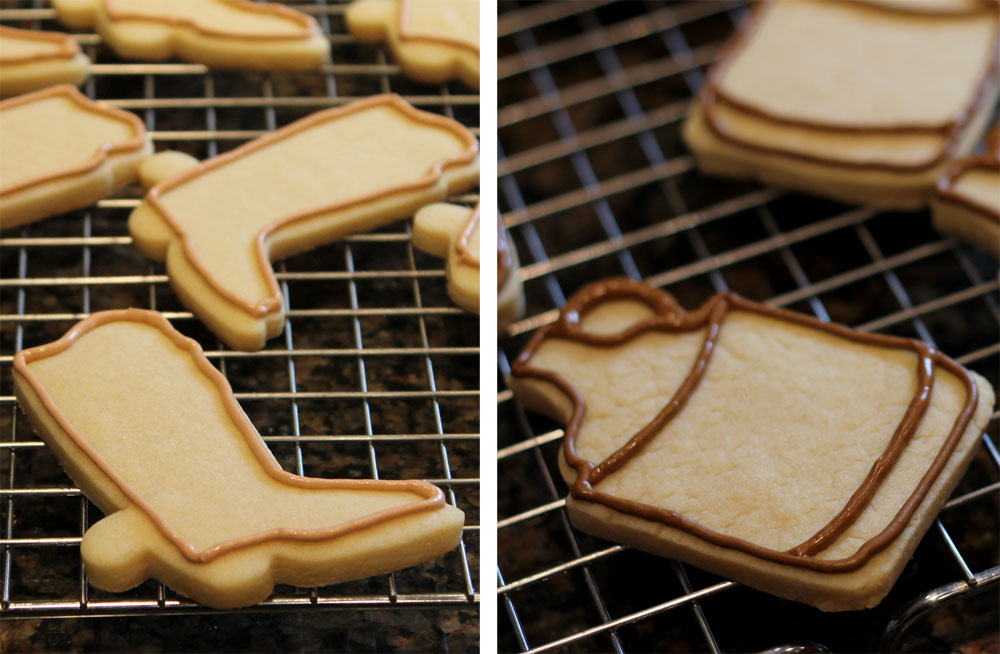 Seriously, look at these outlines. You'd think it was my first time. Would it be better if I pretended every bit of this was intentional? Say that it "adds character" and that I was going for a "rustic" look? I don't know why I keep making things that require so much attention to detail. Sheesh.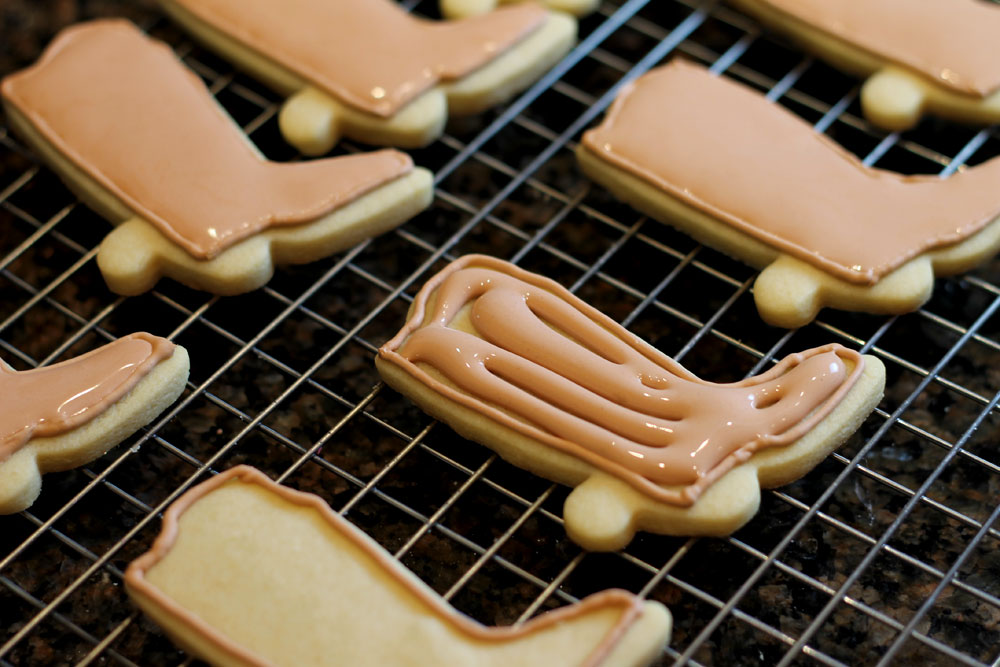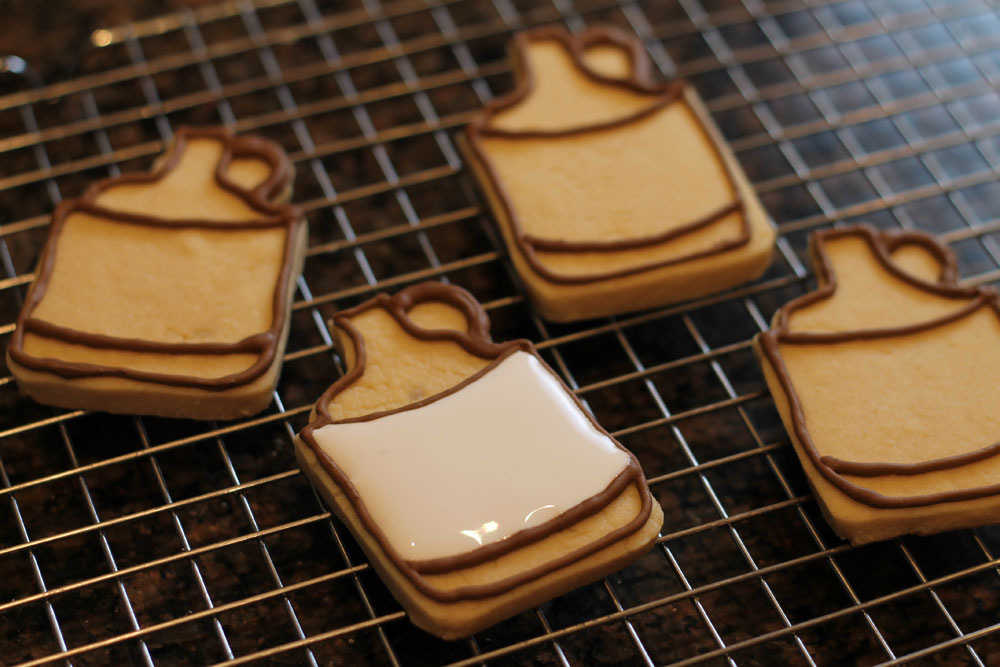 Maybe I'm just being too picky. The finished cookies look pretty great, especially for a first try. I stole a pair of the boots this morning to have with coffee, so I know they'll be tasty too.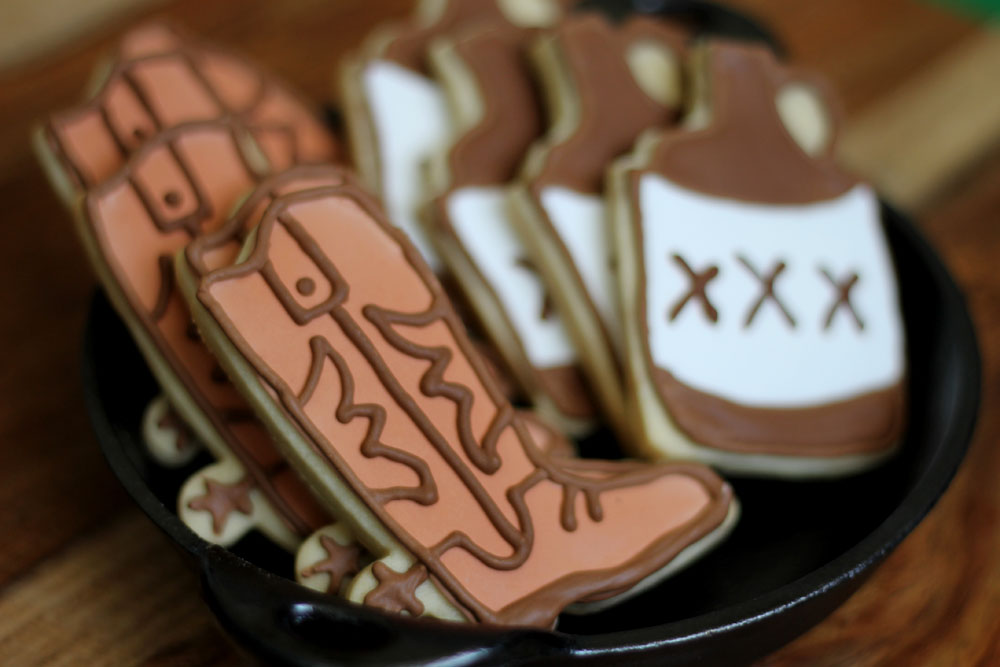 I also just realized that as I type I'm wearing my Johnny Cash t-shirt. How fitting!